Me and my Fiance just got a new place, our first home ever! and we're so excited! However... we have too much stuff. ._. we can't take it all! so do you guys want anything? If you do, any amount of money will be a huge help to our new place! <3


Manga that I'm selling.
One manga, I'd prolly sell for $4 (+shipping)

Ai Yori Aoshi: Book 1,2 (together $8)
.Hack//Legonds... : Book 1
Pita-Ten: Book 1
Weed: Book 1,2,3 (together $12)
Galaxy Angel Party: Book 1,2 (together $8)
Candidate Goddess: Book 1
To Heart: Book 1
Peace Maker: Book 1
MegaTokyo: Book 1
Mai HiME: Book 1,2 (together $8)
Ouran High School Host Club: Book 5,6 (together $8)
DN Angel: Book 1,3,4,5,6 (together $20)
Fullmetal Alchemist: Book 1,2,3,4,7 (together $20)
Tokyo Mew Mew: Entire Series. Books 1-7 (together $28)
Gravitation: Book 1, 2, 3 (together $12)
Dragon Knights: Books 1-15 (together $50)
Death Note: Book 1
Inuyasha: Book 1,2,5,6,9,11,12,13,14,15,16 (together $35)
Love Hina: Book 1, 2, 6-13 (together $40)
Kanji De Manga: book 1

All DVD's $5! (+shipping)
Inuyasha (DVD) Thuder Brothers
Inuyasha (DVD) Severed Identities
Ranma 1/2 (DVD) Kiss me Cat (2 copies)
Steel Angel Kurumi (DVD) Angel on my Shoulder
Steel Angel Kurumi (DVD) The Trouble with Angels
Steel Angel Kurumi (DVD) Where Angels Fear to Tread
Ai Yori Aoshi (DVD) Faithfully Yours
All Purpose Cultural Cat Girl Nuku Nuku 3 (DVD)
All Purpose Cultural Cat Girl Nuku Nuku 4 (DVD)
Please Twins! (DVD) Only For You Vol. 3
Chrono Crusade (DVD) Gospel 2
D.N.Angel (DVD) Volume 1
Saint Tail (DVD) Spring Love
PuniPuni Poemy (DVD)
Fullmetal Alchemist: The Movie (DVD)

I have some photos of some things I have too! and the prices under each picture!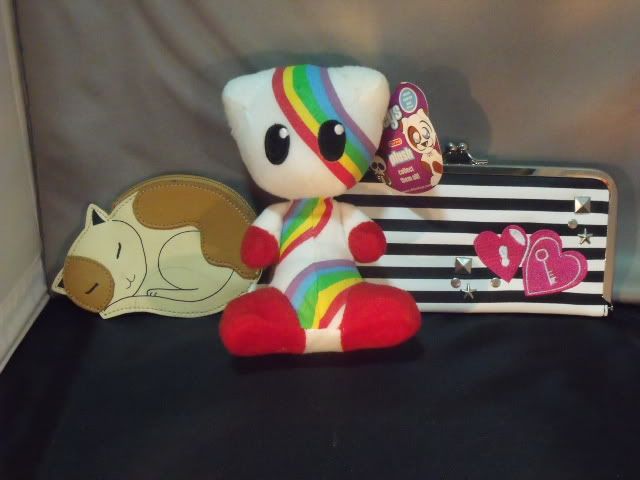 Rainbow plushie: $1 / Black and white wallet: $3 / Cat wallet: SOLD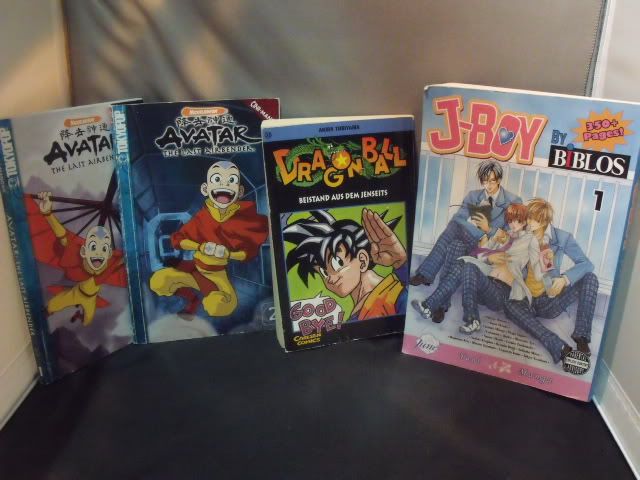 Avatar Books:$2 each / Dragon Ball Z Book (its in german): $3 / J-Boy manga (500 pages of yaoi o_o ) $5




Pretty big ... pie plushie? XD it looks like a pie thing. pft. $5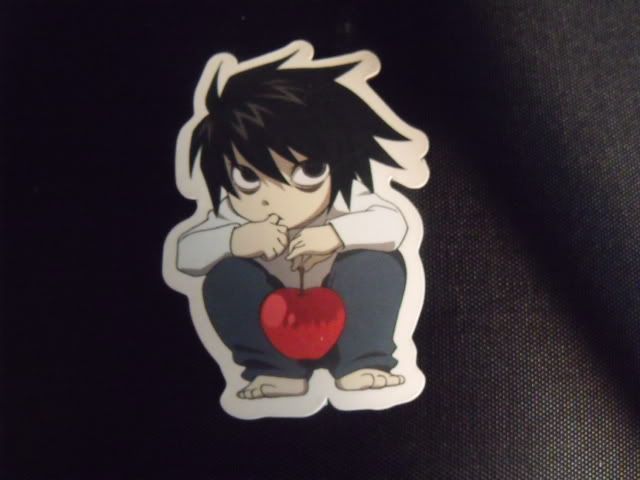 L Magnet: $1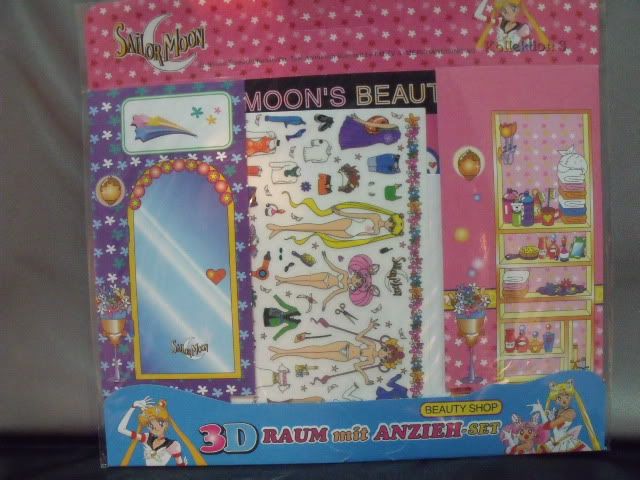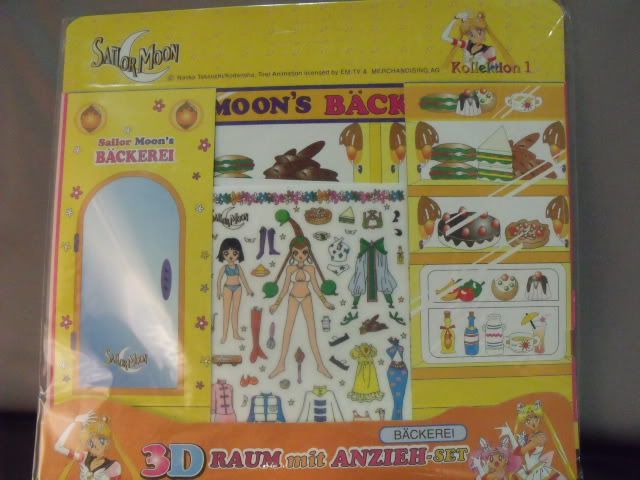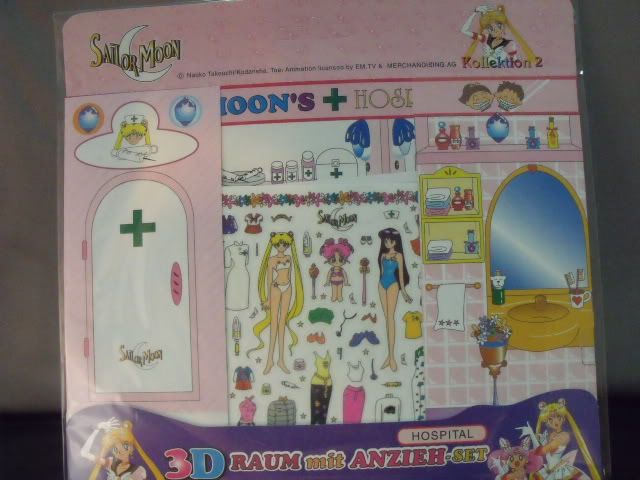 These three Sailor Moon items are in german, and they're sticker sets with a set that you can stick the stickers on. Each one is different and has different sailors!
Each one: $5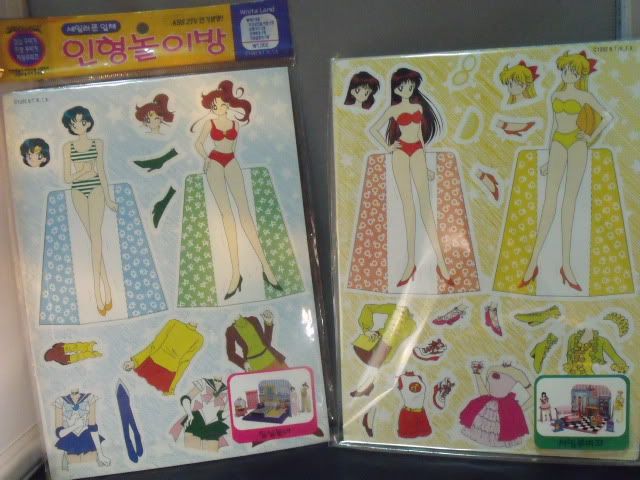 Sailor Moon paper character sets. They come with a set with different outfits!
Each: $5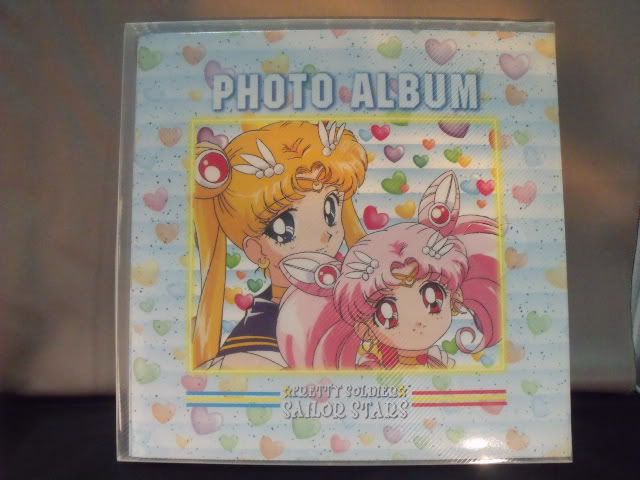 Very Rare Sailor Moon Photo Album! Pretty Soldiers Sailor Stars!
I couldn't find this anywhere online, so I'm saying... $15 OBO
(if you can find it online *with link* and it has a price, I'll match it or go lower!)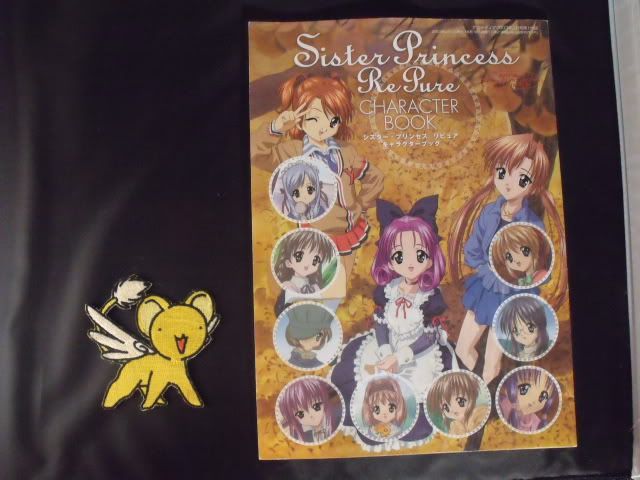 Kero Patch: $2
Character Book: $3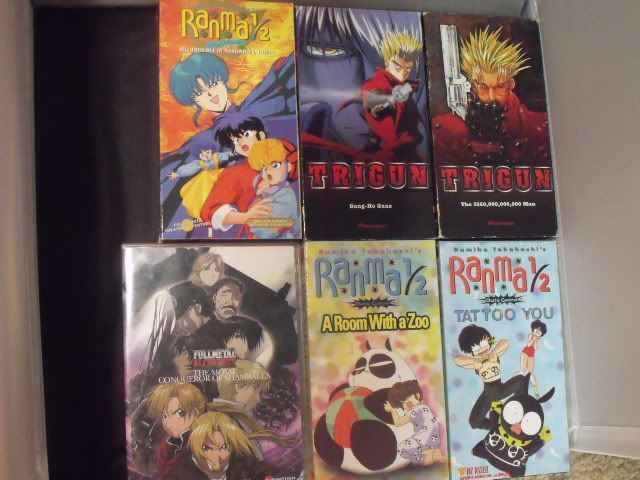 Each VHS: $2
FMA DVD Movie: $5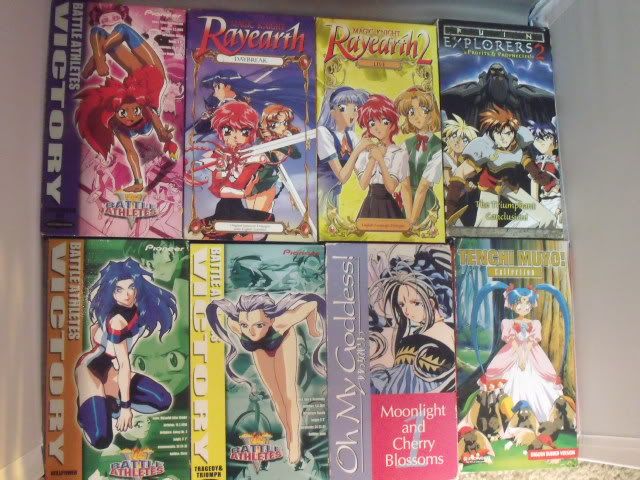 Each VHS: $2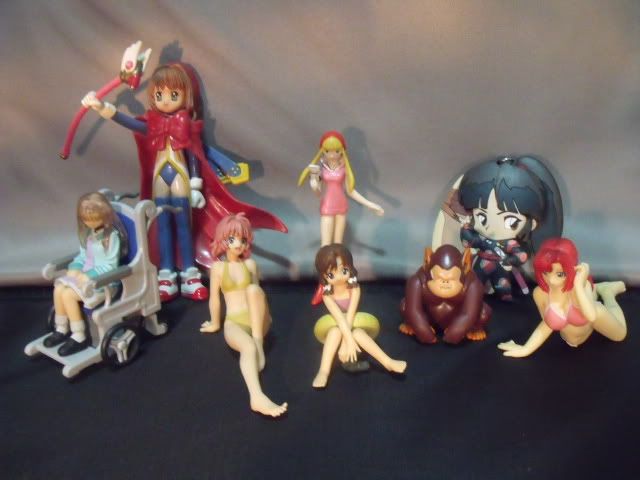 MISC:
Mashiro from Mai HiME (girl in wheelchair.) $2
Card Capture Sakura (very old figure) $2
Please Twins/Teacher (three girls in bathingsuits)
For One: $2 For all Three: $6 (with a 4th figure Free, Because I forgot to take picture of it...;;; )
Bubbles from DBZ (monkey) $2
Songo Keychain from Inuyasha: $1
Random Anime chick with Gun and Pink Dress (lol) $1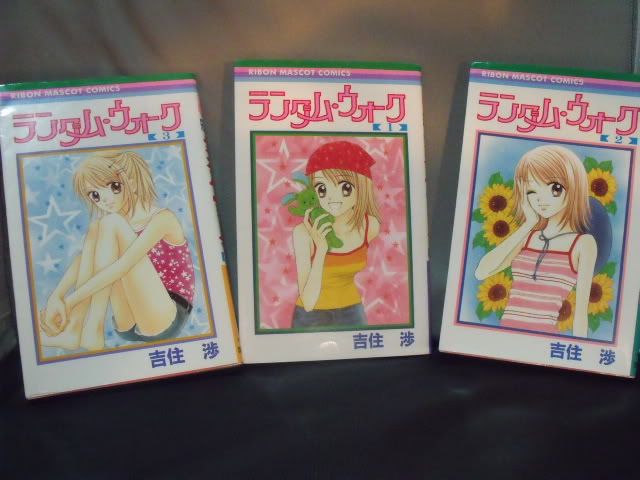 Three Manga's all in Japanese. Never read, spines of books in great condition. Never opened.
All Three: $15
For one: $6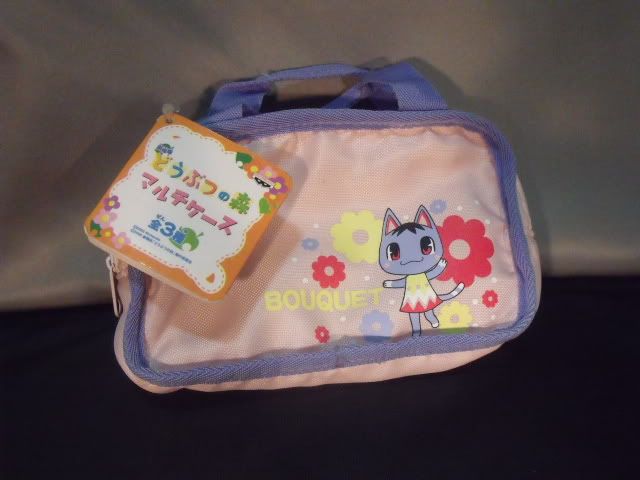 Animal Crossing bag. Never been used; still has tag: $5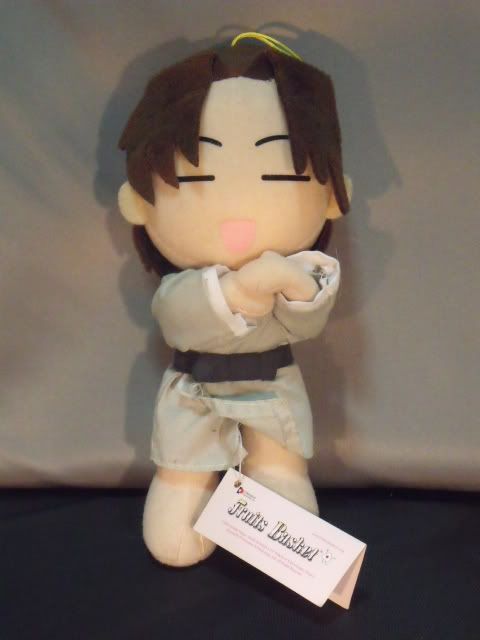 Shigure from Fruits Basket plushie! Great condition, tag still intact: $10
Shipping of Each item is different, and we'll talk about it when any of you pick an item.
I accept many different forms of payment, though I prefer paypal.
Though I can also accept Snail Mail, Checks and Money Orders!
If you want something, Make sure to message me at:
Fearzy@gmail.com
or
Facebook
: Jennuh LovesMegan
or
Deviantart
: www.Digiko.Deviantart.com
any of those is good, I check those every day!
Pick whatever you want, and I'll hold it for you! ;D!
♥Etna
Current Mood:
curious